October 16-17, 2012
Detroit, Michigan, USA
Cobo Center
Innovation Marketplace for Start-Up Companies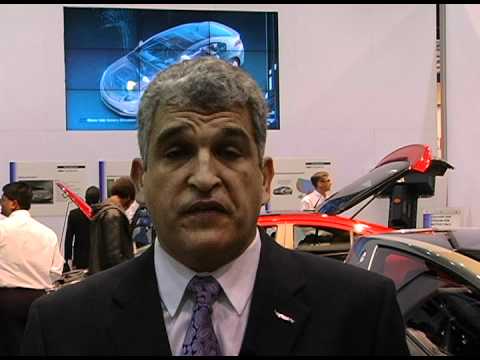 Are you an electronics technology startup company or entrepreneur wanting to establish yourself within the mobility industry?
Do you have a single product or focused product line that needs exposure to OEMs or financial partners?
SAE Convergence is the perfect opportunity for you to meet the right people!
For over 30 years, the Convergence Conference & Exhibition has served the transportation community by delivering relevant electronic technology solutions to OEMs, tier suppliers and the military with a captivating line-up of invited presenters addressing "hot-button" topics from a managerial perspective.
This year, SAE, the Convergence Technical Committee and the 2012 host company General Motors are proud to announce the addition of the NEW! Innovation Marketplace - an opportunity to connect people, companies, ideas and innovation!
Why Apply?
Opportunity! Exposure!
Opportunity to meet automotive leadership, all in one place: OEM's, Tier 1's, top Executives and Media!
Face-to-face networking: lounges, receptions and more!
Promote your company's participation pre-show with SAE-provided toolkit!
Exhibit Package
$1,000 standard rate
One (1) 6'x 30" table with (2) chairs
Carpet, pipe and drape, and company identification sign
One (1) Convergence Conference registration
Company profile and listing in Event Guide and online Convergence Exhibitor Directory
Application Process
Step 1: Complete Innovation Marketplace Application.
Step 2: Complete a One-to two-page Profile addressing select criteria. See Application for list of criteria and submission format.
Step 3: Submit Application and Profile to Vanessa Reddick by August 20, 2012 via email vreddick@sae.org or fax 1-724-776-4026.
*NOTE:
Companies that have exhibited or participated at Convergence in the past are not eligible to exhibit in the Innovation Marketplace. If interested in participating, please contact Vanessa Reddick for additional opportunities.
Panel Review Process
Company submissions will be reviewed by a select panel of conference committee members. Panel members will have a maximum of three weeks to review and submit their decision. Final decisions will be based on majority.
Approved - Company will be provided a payment form to complete and select a preferred table location.
Declined - Company will be provided information on alternative ways to participate.
Contact
We look forward to your participation!
For more information, please contact:
Vanessa Reddick
Event Sales and Development
1-724-772-7591
vreddick@sae.org
Megan McCoy
Event Coordinator
1-724-772-4037
mmccoy@sae.org